Scenario :
We expect a a break above the confirmation at 0,77 to increase our conviction to extend the current recovery in progress. As long as 0,53 remains support we are expecting an extension of the recovery towards 1,1090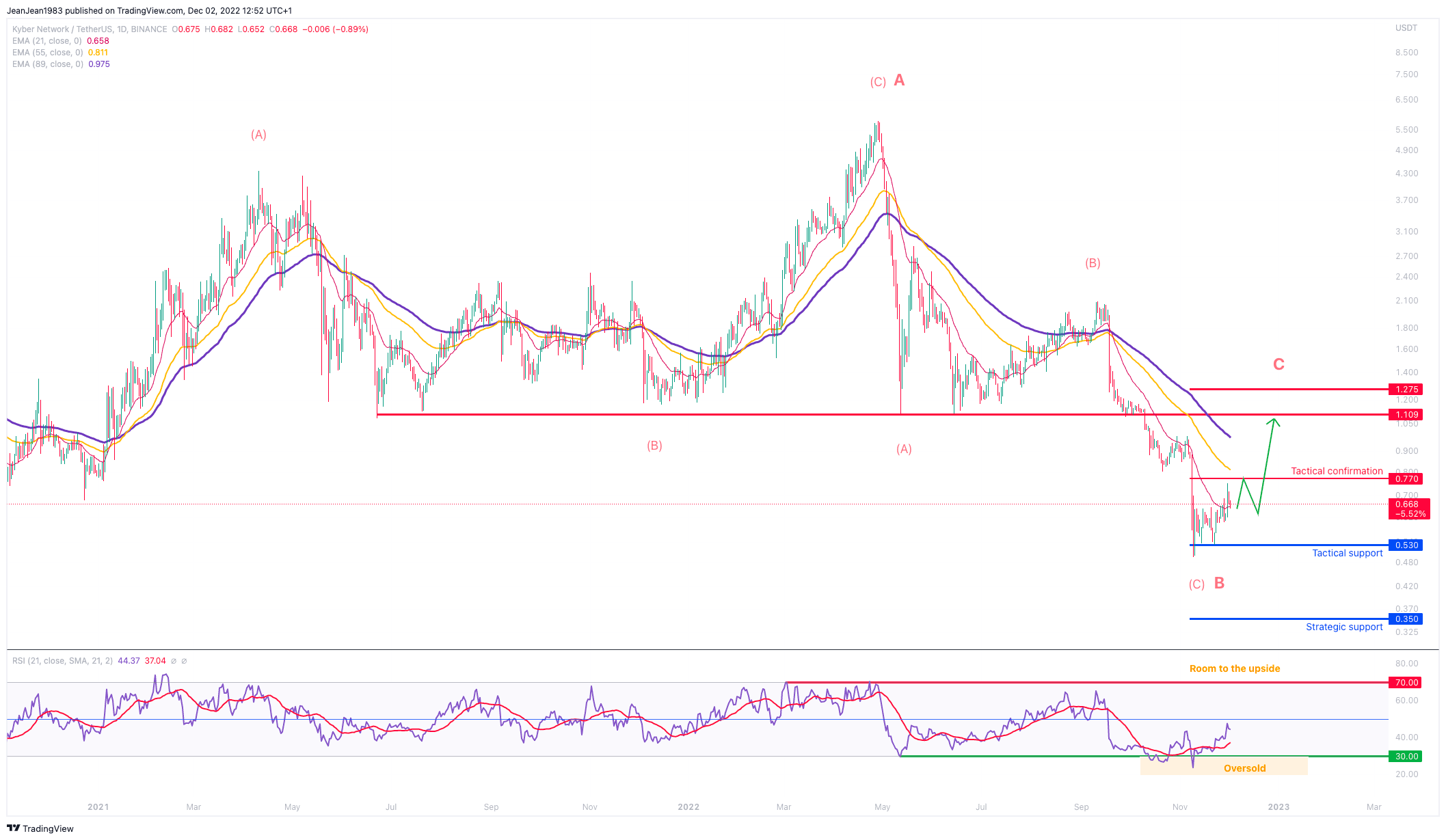 Key Elements:

- The long-term trend analysis show potential towards 1,2750 as long as 0,35 Strategic support remains valid
- The mid-term element as RSI and Moving average are still in bearish configuration, however the RSI is oversold and could activate a bullish signal once KNC is trading above 0,77
- The Fibonacci key level at 0,53 remains valid and acts as key support
Trade Idea : Buy - Conviction : (Low)
(a break above 0,77 will turn conviction to Medium)
- Target 2 : 1,2750 (100%)
- Target 1: 0,1090 (70%)
- Buy: in setback at 0,63
- Stop: 0,53 (-18%)
Disclaimer:
The information contained in this site is for educational purposes only to help you make the best decisions and does not constitute investment or financial advice. Please do your own research before making any investment decisions. None of the information contained in this site constitutes, nor should it be construed as, a suggestion, offer or other solicitation to engage in or refrain from engaging in any purchase, sale or other investment related activity. Cryptocurrency investments are volatile and high risk in nature. Don't invest more than what you can afford to lose.